Product Description
Announcement:  We sell Quantumin Plus to customers from USA,  Australia, Austria, Belgium, Canada, Mexico, Taiwan, Venezuela, Turkmenestan, Uzbekestan, Western Zamoa and Yemen.
Due to airline restrictions, we ship this product by boat and can take up to two months to arrive. We charge a flat rate of $30 for the shipment. This is good for  up to 2 kilos which is the minimum our postal service requires. To make the most of your shopping, you may purchase additional philippinre products at no extra shipping charge. 
If you are NOT from the above countries and you want to buy, please inquire first via email because either the shipping cost to your country is higher than $30 or we are not allowed to ship liquid to your country. Please do not transact to buy Quantumin Plus using our shopping cart even if your country appears in the dropdown menu. When you contact us, please indicate the number of bottles you want to buy so we can give you a price quote.
Thanks.
---
This product has appeared a number of times on Philippine TV and in The Filipino Channel (TFC) in several countries.

Quantumin Plus is a very powerful drop, we would say, a Miracle in healing the body of many chronic ailments and rare disorders.
Quantumin Plus is packed with minerals including Humic and Fulvic substances in the Zeolite minerals family. Natural Zeolite is sourced from volcanic rock. It is formed with volcanic ash and sea salt over millions of years. The eruption of many volcanoes in the Philippines made it a great source of this mineral.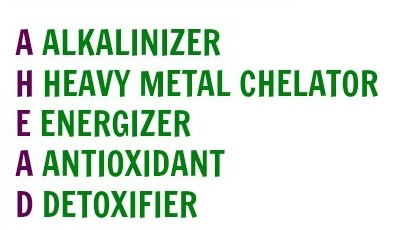 Fulvic acid and humic substances are considered a breakthrough in alternative medicine widely accepted in Asia, USA and Australia. It heals the body of many health imbalances. It energizes and detoxifies. It helps the immune system recover quickly to fight diseases. It is not a drug. It is a food and no known side effects.
What makes Quantumin Plus unique is that the special process called Quantum Potentiation activates and transforms each nutrient and minerals to bio-energize form that even a few drops will deliver detoxification and amazing benefits even in areas difficult to reach like the brain and nervous system. It has stabilized oxygen making it an oxygenator and purifier with anti-microbial property.
This product comes in liquid form. It is administered externally as drop or taken orally by adding it to food, water or juice. There is no danger of overdose.
Health Benefits
detoxifies body organs from the effects of pesticides, radiation, heavy metals, mercury and other pollutants
alkalinizer to neutralize body and stomach acids
helps fight chronic illness such as skin allergies related to asthma
helps improve immune system
increases oxygen in the blood
energizes and balances electrical potential at cellular level
anti-bacterial without developing resistance even with prolonged use
Beneficial for People with:
asthma, skin allergies and psoriasis
arthritis and chronic body pains
alzheimer's disease and memory issues
cancer and tumors
chemo/radiation therapy patients
diabetes and foot gangrene
cataract and glaucoma
hypertension and heart disease
kidney diseases
infertility
migraine
pulmonary diseases
viral infections
Formulator of Quantumin Plus
Dr. Delia Maceda-Patawaran is an Obstetrician-Gynecologist and Nutritional and Environment Medicine Specialist.
She came up with Quantumin Plus in her desire to treat herself of uncontrolled hypertension with severe migraine as well as eczema characterized by non-stop itching, blistering, cracking and bleeding which she suffered for several years. When prescription medicines had no effect and worsened her condition, she tried alternative medicine ordered from abroad which improved her condition. She conducted her own research on the ingredients of the alternative medicine and later learned that the main ingredient is from the Philippines. So she came up with her own formula which proved effective in healing many ailments.
********
Attention
If you are not from the countries mentioned in the intro of this page, we cannot deliver to your country.
You might want to try instead Vitalife 365 which also contains fulvic minerals or the award winner Kryptorganic.